PARTNERS
We work with a select number of partners to provide nationwide coverage for our installations.
Our partners provide local, first line onsite support along with routine calibrations and maintenance services.


STC Solutions

Based in East Anglia, STC offer service throughout East Anglia, including Suffolk, Essex, Norfolk, Cambridgeshire and Hertfordshire.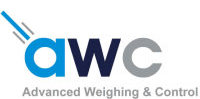 Advanced Weighing and Control
AWC is based in Lisburn and provides coverage for the whole of Northern Ireland, Ireland and periodically England, Scotland and Wales.

Trent Scales

Based in the Midlands, Trent Scales supplies Industrial Vehicle Weighbridges along with installing bespoke weighing and batching systems.
It was a pleasure to work with Archwood Systems on this project. With over 100 products calibrated every week plus goods in & out to manage it was important that the system was implemented into the company on time and as specified. Once installed it exceeded our expectations in terms of ease of use and streamlining our processes. Ongoing modifications to the system as we have identified new requirements have all been undertaken once again on schedule and on budget. David Ayling - CEO Straightpoint UK

you took our original concept of what we were seeking to achieve - our wish was to integrate our scales and invoicing system directly to our accounting software and in addition to produce computer generated invoices, labelling and traceability. The programme produced has met our needs and we have benefited greatly from this investment. As the request for data is ever growing, the system provides the information in an easy format. Peter Rudd - General Manager

having explored all possible applications this system was something I hadn't even considered. Having a partner with confidence and a vast knowledge of my particular area of business was very reassuring. All my questions were answered and the solution made sense and was, more importantly, understandable. Without this system we would have been frozen in time. Since installation we have been a BRC grade A supplier and going forward we are working on adding extra options to the system to ensure compatibility and compliance with the latest BRC requirement. Crawford Ewing - proprietor

We looked at a lot of off the shelf options when starting out on this project but the big advantage Archwood gave us was their ability to align the functionality of the software to our business needs. Their system has now become an integral part of our business ensuring we meet all the legislative and customer requirements on traceability while also helping us track sales. We have been able to add and develop functionality to the system as our needs have evolved. Conor McCourt - Operations Manager